INSIDE THE MUSIC
Do you want to know how to be more inside the music when you dance?
Susu, Nazir and Amina will be teaching a 4 part workshop series the first Sunday of each month starting Sunday January 3. Each workshop will ambitiously cover 2 songs (and a singer including information on the composer), the rhythms, maqam, phrasing, lyrics, movement, taqsim and more- all specific to the songs we have already chosen.
January 3 - Om
February 7 - Abdel Halim
March 6 - Warda
April 3 - Farid
No, you do not have to attend all four workshops, but we want to build and priority will be given to those who choose all four. Space is intimate - Amina's studio - with optional live music performance op at Al Masri with the Caravan Band.
$60 each workshop - Send check to 829 Elizabeth St. SF CA 94114
Email or pm me with questions or to reserve. (aminajune@aol.com)
****
SAHRA SAEEDA
NUBIAN AND SAIDI
Friday 7-11 will be in my studio at 829 Elizabeth St. SF (between 23rd and 24th St.)
It will be an informal evening of discussion, watching clips (Saidi and Nubian dance and culture),
eating, drinking and
getting to know Sahra, hearing about her adventures and learning about her passions.
Bring a notebook if you want to make notes.
Food and non alcoholic beverages will be provided.
If you want wine, though, please bring with you.

Saturday: 11:30 - 2 Amina's Studio - Nubian lecture -
2:30-6:00 Nubian Dance at MoBu Studio 1605 Church St. near 28th St.
Sunday: 11:00-1:00 Amina's Studio - Saidi lecture -
1:30-5:30 at MoBu Studio

Optional: Sunday night will be at Al Masri Egyptian restaurant. Live music by Caravan Band with Nazir, Younes, Susu, Hana, TerriAnn and Amina.
Sahra will perform as well as a few of the workshop dancers and The Aswan Dancers will debut a work in progress. Al Masri is on your own. It is $25 all-you-can eat buffet (a real deal) - drinks and tip extra.
_____________
****
WITH
LEILA FARID
San Francisco June 20-21
AT MOBU STUDIO AND AL MASRI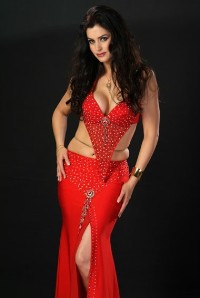 LEILA FARID OF CAIRO, EGYPT AND PRODUCER OF CAMP NEGUM
Leila has been living and working in Cairo for 13 years. She started her dance career at a restaurant in the Cairo Sheraton Hotel. She has also worked at Nile Pharoah Boat, Semiramis Hotel and at Nile Maxim Boat. She is currently working at the 7 star Fairmont Nile City. She is also a prominent wedding dancer and high profile entertainer in her field. Leila also produces many CD's for dancers with her husband Safaa Farid who is a popular singer and musician in Cairo. She has a dance camp called Camp Negum which she holds twice a year in different locations in Egypt. Leila travels and teaches internationally and has a beautiful Egyptian style of dance that she has developed through the years.
Leila loves to teach workshops that include more than just dance technique. This is why she started Camp Negum and why she was part of our 4/4 Workshops a couple of years ago. On June 20 and 21 Leila will be part of El Fan an Egyptian dance, music, drumming and cultural seminar. Check back next week for more information, but in the meantime - SAVE THE DATES June 20-21, 2015.
*******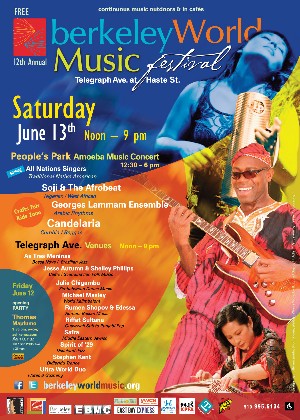 ****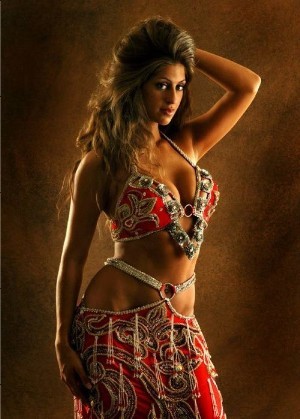 Cairo Nights IV
A Star Studded Spectacular Show
featuring the New Music of Dr. Samy Farag
and international Stars SADIE, ATLANTIS and SUSU
Plus many BDUC Champions and More!
Saturday August 29, 2015
at the MCCLA 2868 Mission St. (bet. 24th and 25th Sts.)San Francisco
Must tale both workshops
You can register or buy tickets by sending a check payable to
The Aswan Dancers 829 Elizabeth St. San Francisco, CA 94114
or if paypal - email to aminajune@aol.com
****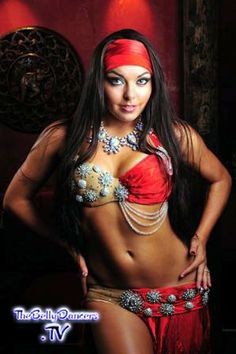 ALLA KUSHNIR OCTOBER 9- SHOW AT THE MCCLA
ALLA KUSHNIR OCTOBER 10 - 11- WORKSHOPS AT DANCE MISSION
SAN FRANCISCO
****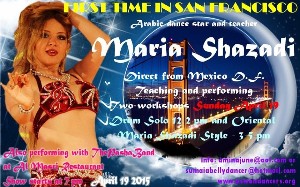 This will be Maria's first visit to San Francisco - Sunday April 19, 2015
She will be teaching in my studio 829 Elizabeth St. SF 94114
Drum Solo from 12 - 2 and Oriental Choreography - Maria Style 3 - 5

Sumaia was recently in Mexico D.F. where she was part of Maria's festival as a workshop teacher and judge.
She was amazed at how well trained Maria's students were.
If you would like to see how Maria teaches, now is your opportunity.

You can register by sending a check payable to
The Aswan Dancers 829 Elizabeth St. San Francisco, CA 94114
or if paypal - email to aminajune@aol.com

Early bird until April 10
One workshop $35 by check or cash or $37 paypal
Both workshops - $60 or $65 paypal
After April 10 if space available
$45 cash each workshop ($48 paypal) or $75 cash ($80 paypal)
If taking only one workshop, please indicate which workshop. My studio is intimate in size and space is limited.

Maria and Sumaia will perform in the evening at Al Masri Restaurant - (from 7 pm) - with The Pasha Band
If you would like to perform also, please contact me.
****
Nourhan Sharif teaches October 18 and 19, 2015 at Metronome
****
Sumaia teaches Tabla Candelaria Choreography
a drum solo from Susu's album "Nostalgia"
at Amina's Studio
Sunday January 18, 2015, 1-3 pm
$35 advance and $45 at door (if room)
mail check to Aswan Dancers 829 Elizabeth St. San Franicsco, CA 94114
****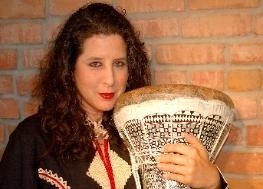 CD Release party at Al Masri Restaurant 4031 Balboa St. SF
Sunday August 10 - 11-4 pm
11-1 workshop - Drum/Dance/Cymbal workshop - Susu &Amina
1-2 lunch break
2-4 Performances to Nostalgia CD
contact Amina to perform
Workshop - light lunch - show $25
(drinks, gratuities extra - to Al Masri Restaurant)
To reserve mail check payable to
The Aswan Dancers, 829 Elizabeth St. San Francisco CA 94114
or
Paypal to aminajune@aol.com
***

Amina teaches 1970's dancing
*****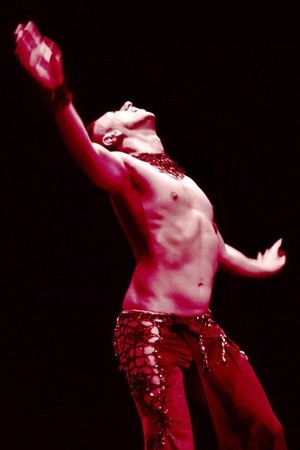 Zadiel
Well known Turkish Dancer from Berlin
in San Francisco Sunday, July 20
teaching three workshops at.

Metronome Dance Collective
1830 17th St. between DeHaro & RhodeIsland)SF CA 94103

11--12:45 -Zadiel's Shimmi workshop
All Kinds of Shimmies with Zadield - Open Level

1-2:45 - High Class Drum Solo ala Zadiel - Intermediate-Advances Level

3-6- Raks Sharky - Classical Belly Dance Intermediate -Advanced Level
or
Ballet - Egyptian - High Level -
.
$45 each class - -Early Bird by July 5
$40 each - Shimmy and Drum ($80 for both)

$50 Raks Sharky choreography early bird - at door $55 Early Bird - all three classes - $130
or $45 each Shimmy and Drum (at door) ($90 for both) Cash only
Raks Sharky choreography - at door $55 Cash only
All three classes at door $145 Cash only
Send checks to Aswan Dancers 829 Elizabeth St. SF CA 94114
Paypal to aminajune@aol.com (Please add $3 for their fee)
No refunds - but transferable
****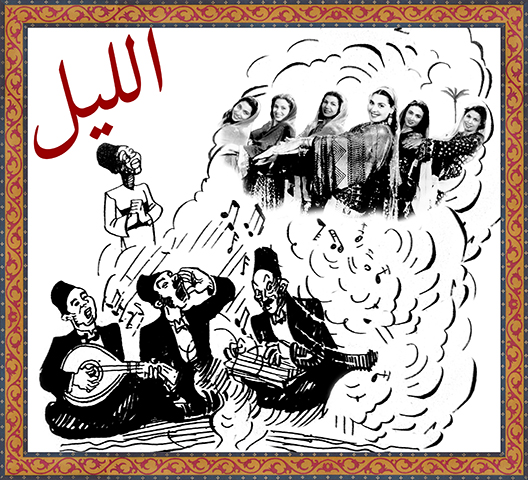 Saurday May 3, 2014 at the MCCLA
Workshops from 12:30
Show at 7
El Leil a unique experience with The Pash Band, The Aswan Dancers and many guest performers
A journey back to the Golden Age of Egypt and the music and dance of the time of Badia Masabni and King Farouk
SOLD OUT!!
****
Arabic Show Sundays, Feb 9, March 16, April 13, May 18, June 8, July 20, Aug 24
8 pm at Pena Pachamama with Georges Lammam Band
1630 Powell St. San Francisco (between Union & Green, near Columbus in San Francisco
****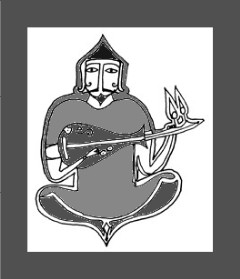 The Pasha Band at Al Masri
4031 Balboa St. San Francisco
7 pm - February 2, March 9, April 6, May 11, June 15, July 13, Aug 3
*****
Carnival of Stars August 2 &3 2014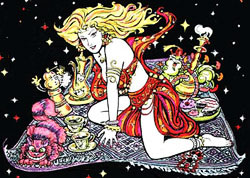 Join the Side Show at COS- music, dancing, classes
Purchase Nostalgia at the Side Show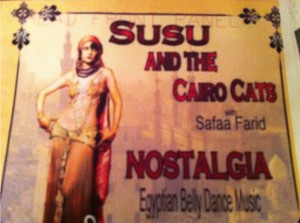 Pangia and Paul Ohanesian perform Saturday late afternoon
Zahra Zuhair workshop Sunday 10-12
Shop 'til you drop - Dance and/or be entertained-
***

Zar workshop with Yasmin 2/23/14 - sold out
She'll be back February 2014
Amina and Issam Houshan teach joint class at BDUC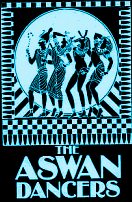 The Aswan Dancers, 829 Elizabeth St. San Francisco CA 94114