EL FAN
A weekend of art
Dance, Music, Drumming, Culture
featuring
El fannana kabeera
LEILA FARID of Cairo, Egypt
in
San Francisco June 20-21 2015
AT MOBU STUDIO AND AL MASRI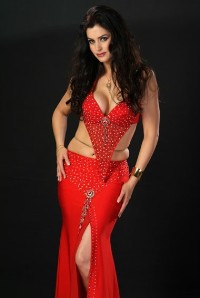 LEILA FARID OF CAIRO, EGYPT AND PRODUCER OF CAMP NEGUM
Leila has been living and working in Cairo for 13 years. She started her dance career at a restaurant in the Cairo Sheraton Hotel. She has also worked at Nile Pharoah Boat, Semiramis Hotel and at Nile Maxim Boat. She is currently working at the 7 star Fairmont Nile City. She is also a prominent wedding dancer and high profile entertainer in her field. Leila also produces many CD's for dancers with her husband Safaa Farid who is a popular singer and musician in Cairo. She has a dance camp called Camp Negum which she holds twice a year in different locations in Egypt. Leila travels and teaches internationally and has a beautiful Egyptian style of dance that she has developed through the years.
Leila loves to teach workshops that include more than just dance technique. This is why she started Camp Negum and why she was part of our 4/4 Workshops a couple of years ago. On June 20 and 21 Leila will be part of El Fan an Egyptian dance, music, drumming and cultural seminar. Check back next week for more information, but in the meantime - SAVE THE DATES June 20-21, 2015.
LEILA FARID OF CAIRO, EGYPT
performing and teaching in
EL FAN -
A weekend celebrating the art of Egyptian dance and music
El Fan
A Seminar on the the Art of Egyptian
Dance, Music, Song, Rhythms, Taqsim, Tarab, Lyrics and Culture.
Featuring
Leila Farid of Cairo, Egypt plus Susu Pampanin, Husain Resan and Amina Goodyear in workshops
Plus
The Pasha Band in a Cairo Show
with
Hector Bezanes and Susu Pampanin in a Special Saidi Section
Dance Performances by
Leila Farid
with
Hana, Irina and The Aswan Dancers with surprises
THE WORKSHOPS:

Saturday June 20 from 12-5 At MoBu Studio
Amina: - Tarab+ lyrics - 12-1:15
Susu + Husain: - Taqsim/maqam 1:15-2:45
Break 2:45-3
Leila: - 3-5 Egyptian technique. What makes the technique Egyptian

Sunday June 21 from 1-6 at MoBu Studio
Amina: - 1-2 Analyzing beledy taqsim -
Susu : - 2-3:45 Drum rhythms - drum solo
Break: 3:45-4
Leila: - 4-6 Beledi Song with Meleya

THE SHOWS:
At Al Masri Restaurant Saturday, June 20: Doors open at 6 - Light dinner included with Show.

Panel 7 pm - Discussion on Egyptian dance and globalization - Beginning with dance in Egypt under the old regime and how the censorship of the arts in general lead to the decline in Raks Sharqi (people blame Egyptians for that, but the government had a lot to do with it). What hopes there are for the future of the dance in a more open society. Is it more open? Have foreigners carried the dance torch during these oppressive years or have they manipulated the dance to be more Western? Can Egyptians reclaim the dance on their own terms? How is Egyptian dance surving now? What are the changes in Egypt and worldwide. Q & A

Cairo Show with the Pasha Band starring Leila Farid
Includes a Saidi folkloric section with Hector Bezanes and Susu Pampanin.
Additional performances by Hana, Irina and the Aswan Dancers.
~~~~~~~~~~~~~~~~~~~~
At Al Masri Restaurant Sunday, June 21: Doors open at 6 - All-you-can-eat dinner - $25 (as usual)
Pasha Band performs for you - Workshop attendees given priority to sign up to dance.

LEILA FARID of CAIRO, EGYPT


ALL WORKSHOPS AT MOBU DANCE STUDIO
1605 Church St. near 28th St. San Francisco, CA 94131
Beautiful, fully mirrored, perfect learning space with private patio for breaks.
To Register early bird: Pay by June 1
Saturday Show: $35
1 day of workshops: $125
2 days of workshops: $200
1 day of workshops plus show: $150
2 days of workshops plus show: $225

To Register after June 1
Saturday Show: $40
1 day of workshops: $135
2 days of workshops: $225
1 day of workshops plus show: $160
2 days of workshops plus show: $250
PLEASE REMEMBER TO INDICATE WHAT PACKAGE YOU WANT
PLEASE INCLUDE CONTACT INFORMATION - EMAIL AND/OR PHONE
Pay by check or paypal and please indicate what you will be taking. Important to specify what you will take
Paypal to: aminajune@aol.com - Please add $5 for workshop fees or $2 if only for show
or
Checks mailed to and payable to The Aswan Dancers, 829 Elizabeth St. San Francisco, CA 94114

*****
Al Masri is at 4031 Balboa St. between 41st and 42 Ave. S.F. Reservations 415 876-2300
Saturday show includes light dinner - specify chicken, fish or vegetarian. No tickets sent - your name will be sufficient. Thank you (drinks, extras, tips are not included)
Sunday show will be a usual All-You-Can-Eat night. $25 - plus drinks and tips on your own. Not included in workshop packages - You pay night of show to Al Masri.
no refunds—but are transferable