GIZA WINTER - FILMS -
Fridays and Saturday at 8 pm
admission: rsvp - reserve a chair
Giza Film Series are movie snacks and drinks - potluck please
Save the dates: October 28, November 18 and
Saturday, December 3, 2011
FRIDAY, OCTOBER 28, 2011
RAKASA - click to see trailer -

RAKASA
Israel, 2006 | Doc, 73 min. Director: Iris Rubin
Original Language: Hebrew and Arabic
Subtitles: English

Synopsis
These women live with the glory of being a dancer and the applause of the audience all the while struggling against the acute objection to their profession. They must often deal with contemptible treatment all because theirs is deemed an inappropriate profession for a respectable and honest woman.

As if taken from Arabian Nights, the film presents, image upon image, the lives of these women who are fighting for the simplest and yet most profound happiness -- for the freedom that they find in dance. It reveals a colorful world, full of poetry and rhythm; a sensual and fantastically feminine environment. And from within this world emerges a statement at once overtly feminist, charming and complex.

The three women that the film follows are Palestine Chatib, Orit Maftzir and Tina Gadish.

Awards & Festivals
Awards:
Best Documentary - Women`s Film Festival - Israel, 2006
Festivals:
Women`s Film Festival - Israel 2006
Thessaloniki DocMarket - Greece 2007
Docusur International FIlm Festival - Canary Islands, 2007
Chicago Israeli Film Festival 2007
" In this award winning film, "Rakasa", the three real life protagonists, an Israeli, a German Israeli and a Palestinian all dancers in various stages of their careers, discuss and interact with relatives and friends regarding the same issues Hanan has in "Hawi". The love of dance versus the stigma of being a raqasa. It is interesting to note that although the Palestinian woman, has the hardest time – the Israeli dancers also suffer - maybe not from living a life of "slutdom" as much as just losing out in their personal life if they want to follow their dreams. The German Israeli dancer chose to just postpone parts of her life until the time was right. The other Israeli dancer, Orit, on the other hand, seems to be following her dreams at the expense of a fulfilled private life."
Three films on
Friday, 8 pm - November 18
2 shorts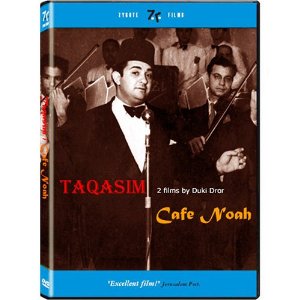 Two films from prolific moviemaker Duki Dror:
Taqasim, shot in the streets of Cairo, is a voyage to the hidden treasures of Arabic music and to the participation of Jewish musicians. With stylishly shot music and unforgettable back-ally jams played by Felix Mizrachi, Zehava Ben, Abraham Salman and others, this film brings classical Arabic music raw and captivating. Award winning film Cafe Noah is about the Jewish musicians from Baghdad and Cairo have immigrated to Israel. They were masters in Arabic music, but their music was not valued in the new homeland.
Cafe Noah was the one place were their music continued.
AND
Kabareh (2008)- in Arabic only no English
written by Abdel-Aziz, Sameh

"The film is an Egyptian version of the award-winning film 'Cabaret' of the 1970s, starring the American actress and singer Liza Minnelli. The Egyptian version is set in a Cairo nightclub over the course of one night and highlights the lives and stories of the employees and customers of this venue. In one sub-plot, a pious Muslim waiter – Ali 'Allam – succeeds in dissuading an Islamist 'extremist' from carrying out a bomb attack on the club. Generally, the film offers insight into life in contemporary Cairo and highlights the economic and social hardships endured by people of all classes. It also reveals the religious contradictions in this society. Thus, the voice of moderate, peaceful Islam is contrasted with 'extremism' and 'terrorism' in the name of Islam."
and Saturday, 3 pm December 3
Two documentaries about dance.
"At Night they Dance"

(The DVD is in the mail - it will arrive in time - insha'allah"
and a short
Dancing in Egypt from an American's p.o.v.
****
GIZA SPRING FILM FESTIVAL
SATURDAYS AT 3:30 PM
rsvps reserve a chair
Giza Film Series are movie snacks and drinks - potluck please
MARCH 19, APRIL 2, APRIL 16, APRIL 30, 2011
SATURDAY APRIL 30, 2011
Seventh Heaven (2007) at 3:30 pm
about a Dervish dancer and his issues with women and family
Aaleya al Tarab Talata (2006) at 6 pm
a light hearted musical dealing with the clash of 2 class systems
starring Mohamed Atieh, Riko, Saad el Soghayar and Dina
****
SATURDAY APRIL 16, 2011
The Terrorist - 3:30 pm
The Terrorist, Arabic Name: El Erhabi - (1994)
Starring: Adel Imam
with Madiha Youssri, Salah Zolfakar, Sherine, Ahmed Rateb ,
Ibragim Youssri, Hanan Shawki, Mohamed el Dafrawi, Said Tarabic, Mahomed Abou Daoud

Following is an excerpt of a blog by Marc Lynch (Abu Aardvark):
.... has this to say about Adel Imam's most prominent role in the last decade plus: al-Irhabi (The Terrorist):
Imam runs counter to the stereotype. He speaks out against terrorism. He played the lead in "The Terrorist," a film about a fugitive assassin who takes refuge with a family of well-off Copts and has to hide his distaste for their lifestyleof unveiled women and Western music. The film was made under heavy police guard.
There's a bit more to al-Irhabi than that - it's a fascinating story, which deserves more attention than it gets in this profile. Al-Irhabi was produced in 1994 with private funding (probably Imam himself) as part of the Egyptian government's anti-Islamist campaign...
...In the movie, Imam plays a terrorist who, during the confusion of a bungled attack, ends up recovering on the couch of the kind of bourgeois, secular family who he most hates. He realizes that he was wrong about them, and bonds with the family over the Egyptian national football team.
Between the two films we will have a discussion on the movies and show short dance clips.
Feel free to come to one or two both -
but please let us know your plans when you rsvp as we
would like to have enough chairs set up.

Deer's Blood - 6:00 pm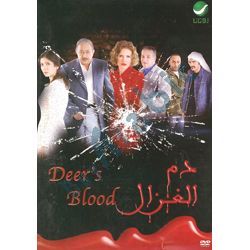 Deer;s Blood - Arabic Name - Dam el Ghazal (2005)
Starring Nour Elsherief, Yousra, Mona Zaki,
Director: Mohamed Yaseen

Running Time: 108'
Written by: Waheed Hamed

Hanan (Mona Zaki) is a poor orphan girl living in a poor neighborhood. She is trying to find a job to support herself. She finally finds a job at a beauty center owned by a rich aristocratic lady, Nadia Safwan, who feels the pain and agony Hanan is going through because of the hidden agony she herself is going through. Reisha is a drummer living in the same neighborhood with Hanan. His life turns upside down when he becomes the leader of an extremist religious group and seeks revenge from all who insulted him in the
past. A surprise awaits them in the end.
Giza films are rsvp and movie potluck - (movie or finger food snacks and beverages)
Hope you can join us.
SATURDAY APRIL 2, 2011
AT 3:30 PM
A Middle Eastern - Kung Fu Double Bill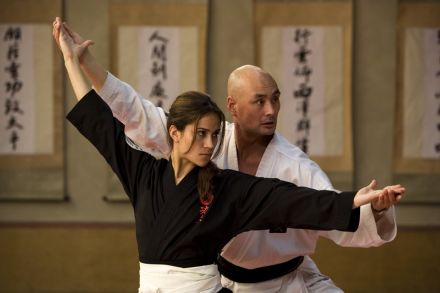 "FIGHTER" a Turkish/Danish Feature length Film
"FOOL EL SEEN EL AZEEM" an Egyptian Feature length Film
-----
Next Saturday, April 2 at 3:30 The Giza Club is showing two films. Both films address many issues on and about Middle Eastern culture and some Islamic issues but they are also disguised as Kung Fu flicks.
The first movie shown will be "Fighter" and is actually about a Turkish family living in Denmark and the issues involved in keeping Muslim traditions alive. The story line is about the heroine's desire to learn Kung Fu.
The second movie is an Egyptian comedy and the cultural issues come out in comedic form. As only Egypt does best - this film manages to poke fun of Egypt and things Egyptian as our hero travels to China in a case of mistaken identity. The title "Fool el Seen el Azeem" reminds us that Egypt likes to play with words. "Fool" can mean "Fool" as in idiot and it can also mean "Fool" as in Ful or a type of Egyptian bean.
Fighter
A Danish film about a Turkish high school student, Aicha who is obsessed with kung fu. Her parents want her to go to medical school and be a doctor like her brother Ali. Defying her family, she secretly trains at a co-ed kung fu club. This is the story of a strong-willed girl who does not want to conform to her conservative Muslim culture which requires her to follow the future that her father dictates.

A Danish film (2009) with English subtitles - 96 min.
Featuring: Behruz Banissi, Cyron Bjørn Melville, Denize Karabuda, Ertugrul Yilan, Molly Blixt Egelind
Directed by: Natasha Arthy
_______

Fool el seen el azeem
(The Great Fool of China or The Great Beans of China) translate as you wish.

This is one of comedian Mohamed Henedi's best movies, if not the best yet. Director Sherif Arafa insisted that Henedi lose weight for this role, and the result is clear. The jokes are non-stop and the entire movie is quite action-packed (including kung fu) with quite a bit of satire, in-jokes and poking fun of Egypt and it's culture in just the manner that Egyptians do best.

An Egyptian film (2004) first released in the United Arab Emirates with English subtitles - 105 minutes
Featuring Mohamed Henedi, Hajjaj Abdul Azim and Soleiman Eid
Directed by: Sherif Arafa
Opening week:EGP 1,182,519 (Egypt) (10 August 2004) (25 Screens)
Gross: $6,634,803 (Egypt) (12 October 2004)Giza events are RSVP required - space is intimate and will need to limit attendance.
--------
Potluck movie snacks or drinks - nothing messy please. RSVP required!
As you know - space is an issue, so rsvp soon. If at some point your schedule changes, please be considerate enough let us know just in case there is a "wait list".
The Giza Club and the Giza Film Festival
dedicated to understanding and promoting good will toward our Middle Eastern neighbors

*****
SPECIAL GIZA SHOWING
SATURDAY, MARCH 19, 2011 - 3:30 pm
Due to the nature of the films being shown and for ease of and to facilitate discussions, I am giving first priority to people who have attended either the Mohamed Ali St. to Ezbekiya Park workshop or either of the Shaabi workshops. Prior to the showings, and after the first film, we will have have a short discussion regarding the nature of the films.
"DANCERS"
They are between 17 and 40 years old, coming from all over Egypt, young girls, wives, mothers, they dance for a living. They are the dancers of Cairo among the popular class. At the hairdresser, in the "hotel" for dancers or at home, in weddings, nightclubs, on and back stage, the film follows them and tries to show the depth of a struggle under the make-up and the dance. A reality far from the cliché of belly dancing.
Director: Celame Barge | Producer: Atef Hetata
Genre: Documentary | Produced In: 2007 | Country: Egypt
Running Time: 51 minutes
English subtitles

"EL FARAH"
Under the pretense of having a wedding, Zaynhom is planning to collect "el nu'taa" (the money) from everyone in his shaabi neighborhood so he can buy a bus and start a new business. He uses his mother's only savings to finance the wedding, hoping for a big return, as is the custom at such events. Through the setting of a common neighborhood and the wedding, this movie explores many different issues in Egyptian society, from wedding customs, religious extremism, drugs, and crime, to the impact on the financial crisis of ordinary people. The many characters display tradition, contradiction, and the paradox of daily life.
Starring Karima Mukhtar, Salah Abdallah, Hassan Husni, Mai Kassab, and Mahmoud Elgendy.
Script by Ahmad Abdallah
Directed by Sameh Abdel Aziz.
Featuring the shaabi singers Mahmoud El Hussaini and Abdel Basett Hamouda.
Running Time: 95 minutes
Released 2010 ?
NO subtitles - you're on your own with running commentary by Amina

Due to space and to allow ease of discussion, attendance will be limited to first 12 people who rsvp. If you rsvp and then do not show up - that's fine - but then your name will be removed from subsequent invitations.
Giza Club movie events are potluck - movie snacks (aka finger food) and drinks
GIZA SUMMER FILM FESTIVAL
FRIDAYS AT 8 - JULY 16, AUGUST 20, 27 AND SEPTEMBER 3 2010
rsvps reserve a chair.
Friday, September 3 at 8 pm


El Lembi
(2002 - One of the highest grossing films in Egyptian cinema)
This comedy stars Mohamed Saad. He is memorable in his role of the "illiterate, inefficient, slow, stoned and drunk" loveable hero.


In our usual roughly democratic way, in discussion after the July 16 showing, we decided to make the theme of our Summer Giza Film Festival "no theme" or rather, an eclectic mix of the old with the new but always including Middle Eastern and Egyptian cultural references - plus including music and/or dancing.
It is pretty hard to find a movie, at least an Egyptian movie, without music and dancing, because it is so much a part of their innate culture.
****

Friday, August 27 at 8 pm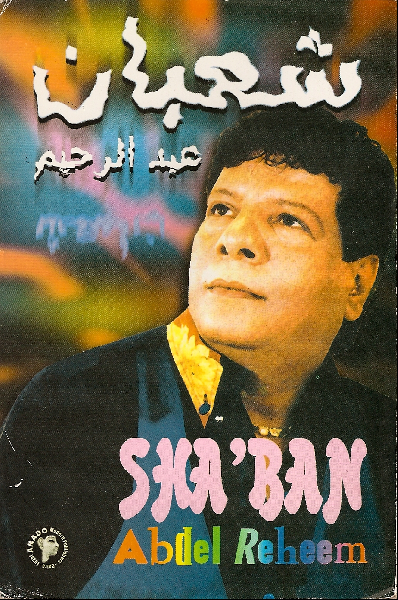 A Citizen, a Detective and a Thief,
2001- On the list of Egypt's top 100 films ever made.
"It is an accomplished examination of the social circumstances of our times,"
"Social commentary dressed as comedy" featuring Shaabi singer Abdel-Rehim Shaaban ... Al Ahram Egyptian newspaper

"CULTURAL' DOUBLE FEATURE ON FRIDAY, AUGUST 20 at 8 pm

First Film: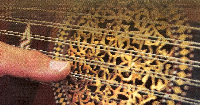 Between Two Notes - a film by Florence Strauss - 2006
(running time approx. 84 min) - a documentary

From the liner notes:
"What do Cairo, Tel Avivi, Beirut, Damascus and Aleppo have in common? In today's troubled world, these cities share a common heritage: that of classical Arab music. Filmmaker Florence Strauss sets out from Paris in search of the roots of this timeless art while uncovering a hidden aspect of her own identity.
This sensual road movie pays tribute to the musicians and poets who, through their art, perpetuate a part of Middle Eastern history. An ode to the blending of cultures, the film celebrates the generosity of a land once associated with the Garden of Eden, Linking people,, music and place, it establishes a new kind of spatial-temporal unity: one of the last utopias. Between Two Notes is, above all, music from the heart that conveys the history of our humanity in all its complexity."

In 2007 this film was shown at the San Francisco Jewish Film Festival with co-sponsor Cinemayat, the Arab Film Festival. Initially both groups received flack from their supporters, but upon viewing, the unified audience showed that "the theme of unity and crossing boundaries" carried the movie. Politics doesn't enter the picture as the film is about music and musicians.
Second Feature: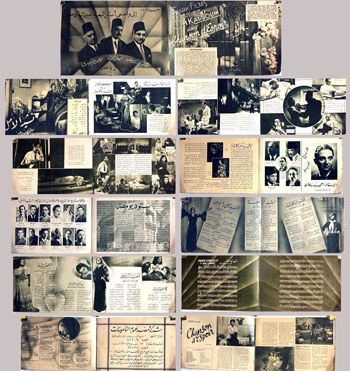 (poster of original 1937 program of Nasheed al Amal)

Nasheed al Amal (Song of Hope) directed by Ahmad Badrakhan - 1937
(running time approx. 90 min.)

Starring the legendary Om Kalthoum.
The music for this film made in 1937, includes songs by Muhammad al-Qasabji are are among the most Westernized Om Kalthoum ever sang.
Set in '30s Cairo, the legendary Om Kalsoum's second film has some wonderful songs.
Divorced from her low-life husband, Amal meets Assem, a doctor, who encourages her to embark on a professional singing and acting career. When Assem learns that Amal has been meeting another man (her ex-husband who is trying to blackmail her), he withdraws his offer of marriage and sails for Alexandria... (Rose Issa/Jana Gough)
See a young Om Kalthoum act (and sing).
In Cairo 2008 a committe headed by Ahmed el Hadari approved a list of of the 100 most important Egyptian films.
Nasheed al Amal (Song of Hope, 1937) is #2 on the list. (Al Warda al Beida - White Rose, 1933 with Mohamed Abdel Wehab is #1 - we have a copy in our archives but it is 1933 quality.)
*******
Ebn Ezz
Friday, July 16 at 8 pm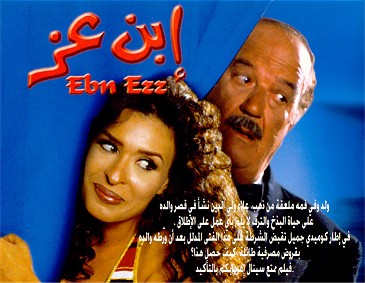 Dina and Hassan Hosni
(Haven't seen a Hassan Hosni movie I didn't like)
Ebn Ezz (2001 - running time 107 min.)
written and directed by Sherif Arafa

This is a light comedy about the adventures of a man born to a rich family who is kidnapped. It stars Alaa Wali Eldein, Hassan Hosni and the dancer Dina. You've seen Dina dance, now you'll see her act. The film includes lots of typical Egyptian scenes and examples of how the other half lives (upper and lower). Egyptians, more that their Arab neighbors, love to make fun and make fun of. If you haven't had a chance to see some of Egypt's silly comedies, here's one you dance lovers shouldn't miss. Lots of fun dance scenes.
Our first movie night featured Ebn Ezz, a typical Cairo Formula Blockbuster - "a comedy with trashy singer and a belly dancer". In this case, the belly dancing actress was Dina. The movie was fun, funny and culturally current. Prior to the feature film we showed several trailers of other Cairo Blockbusters, most of them featuring Riko and we showed Dina in a straight dance role from a prior Ahlan Wa Sahlan festival.
The Giza Film Festival
potluck movie snacks and drinks + rsvp required

The Giza Film Festival
Amina Goodyear and Gregory Burke
***
GIZA FILM FESTIVAL - Winter 2009
Fridays at 8 pm
Nov. 13, Nov. 20
Dec. 11
Jan. 8, Jan. 15
We provide the films
You provide the movie potluck
and the rsvp - required.

FRIDAY, NOVEMBER 13 - 8 pm
"WHATEVER LOLA WANTS"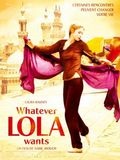 Lola (Laura Ramsey) is struggling to pursue her dream of becoming a dancer in New York, but the auditions are disheartening and the rejections are piling up. On top of it all her day job as a mail carrier is beginning to look more and more like a permanent gig. By chance, during one of many evenings she spends commiserating with Yussef, her gay Egyptian neighbor, she's captivated when he shows her an old video featuring the seductive belly dancing of Ismahan, one of Egypt's biggest stars. Fate soon intervenes again when Lola happens to meet Zach, a handsome Egyptian attending business school in the United States. The two start a whilwind romance, and through a series of twists, Lola finds herself in Cairo, where she decides to track down the reclusive Ismahan for lessons. There she learns not only the secrets of orienta ldance but also the secret of Ismahan's mysterious past. Director Nabil Ayouch uses Lola's hilariously corn-fed naivete as a vehicle to explore the comic misunderstandings of cross-cultural love and the underlying prejudices of both Eastern and Western culture. He also casts a loving eye over the glorious art of oriental dance and those who practice it. Lola manages to win hearts and success in the most unorthodox fashion and to open doors that would otherwise be closed to a blonde American. Shot on sets in Moroccan studios, Whatever Lola Wants is surprisingly effective in evoking Cairo. This modern-day, global fairytale offers plenty of dancing, sparkling costumes, and a rousing soundtrack - in short, it's loads of fun.

1hr 40 min. Festival version
Dubai International Film Festival, + 44 prizes at international festivals. Most audience preference awards of any film in 3 years.)
-----------------------------------------------------
FRIDAY, NOVEMBER 20 - 8 pm

"THE SECRET OF THE GRAIN"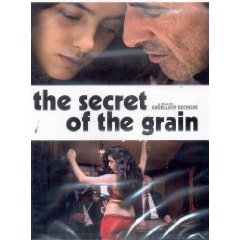 Set in the rustic port of Sete, The Secret of the Grain follows Slimane whose growing dissatisfaction with the shipyard job he's had for the last 35 years prompts him to try to open his own restaurant. his dream seems out of reach, but his contagious conviction and persistence work their way into the hearts of his loyal but dispersed family; the four children from his first marriage, his ex-wife, current girlfriend and her bright, outspoken dauther, Rym.
151 minutes
Winner of numerous awards César Award, 2008:
Best French Film
Best Director: Abdellatif Kechiche
Best Original Screenplay: Abdellatif Kechiche
Most Promising Actress: Hafsia Herzi
Antalya Golden Orange Film Festival, 2007
Best Director (Eurasia Film Festival): Abdellatif Kechiche
Venice Film Festival, 2007:
Special Jury Prize (ex-æquo / tie, with I'm Not There)
Marcello Mastroianni Prize (for actor or actress in a début role): Hafsia Herzi
SIGNIS Award - Honorable Mention: Abdellatif Kechiche
Nominated: Golden Lion
Louis Delluc Prize, 2007
-----------------------------------------------------
FRIDAY, DECEMBER 11 - 8 pm
"DUNIA - KISS ME NOT ON THE EYES"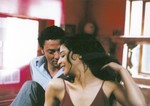 The cast of A-list Egyptian talent includes singer/actor Mohammad Mounir and Hanan Turk. Dunia has received international acclaim from many film festivals but it stirred controversy when it was screened at Cairo's International Film Festival.
The audience and critics attending the screening were divided between those who supported and those who attacked the film. Some accused her (Lebanese director/writer Jocelyn Saab) of defaming Egypt's image abroad by shooting scenes in Cairo's slums. Others were eager to defend her, supporting the film's stance against female circumcision and its call for intellectual freedom
"I had no messages," said Saab. "My message was to take pleasure in seeing this film and then if you want to think, if you want to change your mind, [if] you want to talk about it, go [ahead]."
The film follows Dunia, literally "World" (Hanan Turk) as she discovers the worlds of poetry and dance. Both symbolize her attempts to venture into life, breaking taboos and discovering her inner self. Mounir plays Professor Beshir, a literaure teacher who "taught her not to be afraid of words," as Saab described, and Walid Aouni plays her dance instructor, who "taught her not to be afraid of her body."
The film jumps from realism to symbolism, using dance and poetry.
112 minutes
Prix du public, Festival international de films de Fribourg, Montreal World Film Festival, Dubai International Film Festival, Sundance Film Festival, Singapore International Film Fetival and Cairo Film Festival
-----------------------------------------------------
FRIDAY, JANUARY 8 - 8 pm
"WHEN THE VOICES FADE"- 2009 Premiere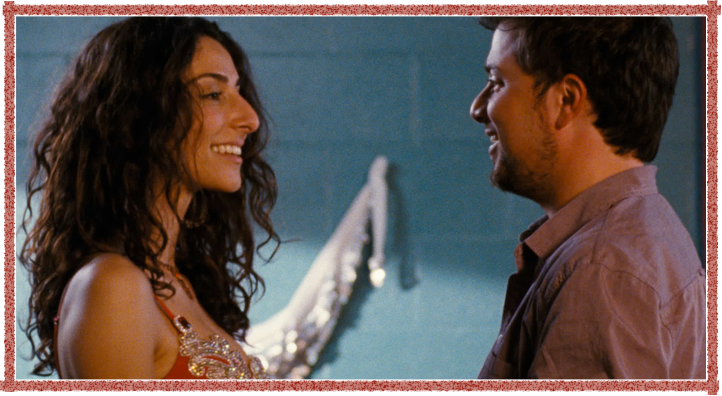 When the Voices Fade is a portrait of the Lebanese-Israeli conflict seen through the eyes of a Lebanese-American dance instructor, Nadia, and an Israeli Defense Forces pilot, Amir. When the 2006 war breaks out, Amir is called back to duty, for When the Voices Fade is a portrait of the Lebanese-Israeli conflict seen through the eyes of a Lebanese-American dance instructor, Nadia, and an Israeli Defense Forces pilot, Amir. When the 2006 war breaks out, Amir is called back to duty, forcing him to evaluate his moral objections to serving again. After Nadia and Amir coincidently meet at a coffee shop, Amir's decision to return to Israel becomes more complicated. Amir's best friend, Eli, returns to Israel to pledge his service to the army. Nadia's sister refuses to leave her home in Beirut, the seemingly "safe-haven" of Lebanon, increasing her mother's, Leila, emotional angst. Despite the powerful voices who are in opposition to Nadia's and Amir's respective sides, they are both able to reconcile their differences, until Beirut is bombed.

21 minutes
Erika Cohn, Director
Shown with

"THE BAND'S VISIT"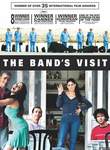 On an ordinary day, the Alexandria Ceremonial Police Orchestra arrives in Israel from Egypt for a cultural event, only find there is no delegation to meet them, nor any arrangements to get to their destination of Petah Tiqva. When they find their own ride, they arrive instead at the remote town of Beit Hatikva. Stuck there until the next morning's bus, the band, lead by the repressed Tawfiq Zacharaya, gets help from the worldly lunch owner, Dina, who offers to put them up for the night. As the band settles in as best it can, each of the members attempts to get along with the natives in their own way. What follows is a special night of quiet happenings and confessions as the band makes its own impact on the town and the town on them.
Eran Kolirin, Director
86 minutes
This witty foreign-language film nabbed the Un Certain Regard prize at Cannes Film Festival 2007
-----------------------------------------------------
FRIDAY, JANUARY 15 - 8 pm
"JOURNEY OF DESIRE: A FOREIGN DANCER IN CAIRO"



Photos by Sherif Sonbol
In association with Farida Dance, Yasmina has written and produced this full-length part documentary, part performance film, directed by Sara Farouk.
Yasmina says: "This film begins with my own personal journey through ten years of dancing in Cairo, and endeavours to answer the question I have been so frequently asked: why would a well-educated middle class western woman, living in comfort and surrounded by family and friends, chose to give up all that and become a dancer in Cairo? To become part of a profession that in the Middle East is not considered respectable, to live in an alien culture, to struggle through a maze of beaurocratic impediments, linguistic misunderstandings and physical and artistic challenges – just to perform on a Cairo nightclub stage? "It includes a mix of footage documenting the 'Cairo experience', and although it is seen through my eyes, I think many dancers the world over will be able to find things in it they recognize and identify with. Although Journey of Desire is a low budget production, the makers have had the advantage and luxury of time and inside knowledge to put this film together. It has no outside agenda, no axe to grind, and is made by and for lovers of Egyptian dance."

11th Giza Awards - Best Cultural Documentary
*****
Giza Club Summer Film Festival - 2008
Sundays at 3 - June 29, July 12 and July 27
Sunday June 29 at 3 pm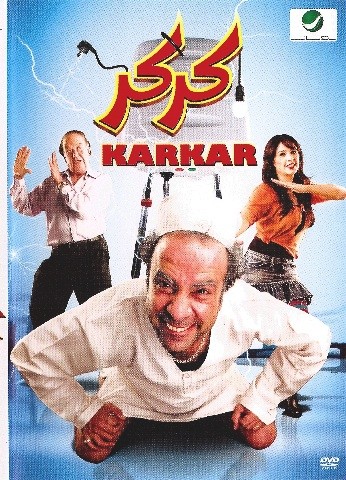 KarKar
KarKar el Hennawy has a terrible accident on his wedding day that renders him completely crazy.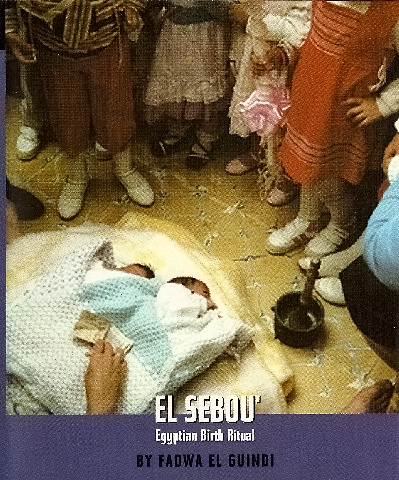 El Sebou'
This documentary celebrates the newborn's crossing from a neutral gender and status into a world of gender differentiation and family hierarchy.

Aida Nour
and a few dancers other Nile Group & Ahlan wa Sahlan videoed by Amina 2006